In just six weeks, over 100,000 Broward County property owners have signed up for the county Property Appraiser's new, free "Owner Alert" service.
Owner Alert is designed to help protect your property from scams or fraud; it notifies you if the Broward County Property Appraiser (BCPA) receives a document that changes the ownership of your property.
According to the website, "Ownership records are changed based on deeds recorded with the Broward County Records Division and then provided to our office. If there has been a change of ownership, you will receive an email notification from our office with the link to the recorded document for you to review. If you authorized this change, you do not need to do anything additional. If you did not initiate the change of ownership and suspect you are a victim of fraud, you should contact the law enforcement agency for the city where the property is located."
Read more about the program, and see the Frequently Asked Questions, here.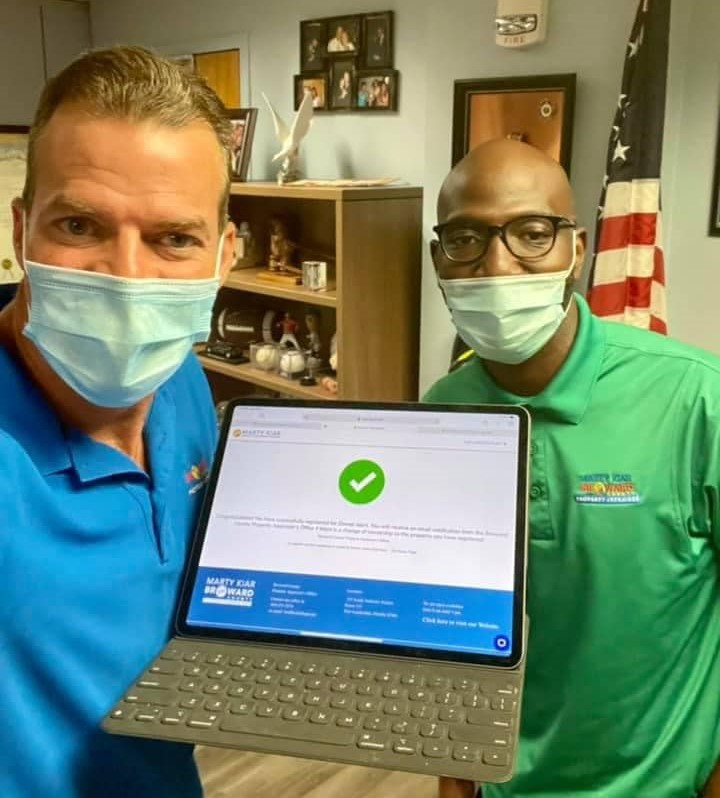 In a Facebook post, Broward County Property Appraiser Marty Klar gave a shoutout to Brian Allen, BCPA IT Director: "A special thank you to Broward County Property Appraiser IT Director Brian Allen (the awesome guy in the photo with me) as he and his team created the program in-house!"
To register for Owner Alert, visit the BCPA website at https://web.bcpa.net/owneralert. It takes only a minute or two to register.
If you need help signing up: