Saturday August 15: B Safe Beach Cleanup
Every second Saturday of the month, in partnership with the Nova Southeastern University Marine Program and Broward County Sea Turtle Conservation Program, B Ocean invites the community to join together and help keep our beaches clean!
Billed as the "B Ocean Resort: Safe Beach Cleanup," participants will social distance and wear face coverings and gloves.
Join fellow South Floridians from 8:00 am – 9:30 am; complimentary parking is available at the B Ocean Resort. When you arrive, just let the attendant know that you're part of the monthly "B Safe Beach Cleanup". Walk through the main lobby, where you can also check out the "Follow the Sun" Exhibit. Exit the Resort and access the beach front where you will see the event tents. Single-use masks and gloves will be provided.
Location: 1140 Seabreeze Blvd, Fort Lauderdale, FL  33316
For more information, visit https://www.sunny.org/event/b-safe-beach-cleanup/32998/.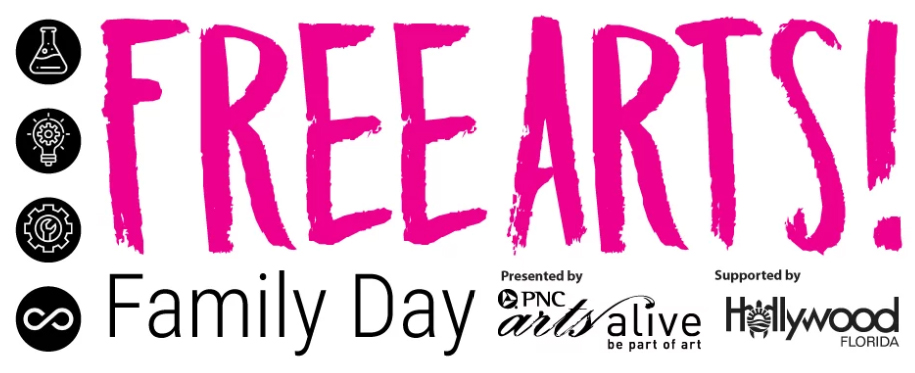 Sunday August 16: Free Arts! Family Day
Hosted by The Art and Culture Center of Hollywood, Free Arts! Family Day takes place from noon – 4pm.
You and your family will enjoy free admission to the galleries and an interactive art-making experience. While you're there, you can also tour Time to Play, a family-friendly exhibit of art by local and international artists which encourages forms of play.
Children will enjoy "Make Your Monster" with artist Jen Clay. All participants will leave with their own monster creation, and each guest will get their own Time to Play art-making packet.
Items provided during the activity such as markers, colored pencils, and scissors, will be sanitized and prepared for one-time use.
Please read the Visitor Guidelines posted here.